Highly Profitable, Home-Based Established Crime Scene Cleanup & Biohazard Decontamination Business
About the Business:  This is your opportunity to own a highly profitable established franchise providing unmatched service in the areas of crime scene cleanup and biohazard decontamination. The business can be home-based, but should reside in the Denver Metro Area. This particular franchise was established approximately 10 years ago. The business does not operate under an exclusive operating territory.  Rather, the franchisee is free to market and provide services anywhere desired. The franchise has won awards such as one of 2022 Best Overall Franchises, as published by franchiserankings.com and Franchise 500 in 2022 by Entrepreneur Magazine. The franchise has been seen on A&E, 60 Minutes, FOX News, CNN, and multiple local affiliates and news sources.
Prospective buyers should understand that this business is really a relationship business. You'll be networking and building referral sources with local authorities, communities, emergency services personnel, victim services group
s, hoarding task forces, apartment communities, and insurance companies, to name a few. You also may be interacting with families of loved ones. When emergent services are needed, the company typically responds in 1 to 2 hours. It is important to note that although the owner is trained and knowledgeable in being able to perform all cleanup services, the owner does not typically perform cleanup services as part of his day-to-day ownership duties. In addition, it is especially important to make it clear that the owners do not ever deal with physically handling, removing, or transporting any bodies, as their service is specifically "cleanup."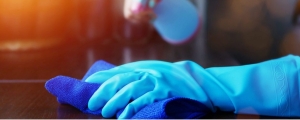 This is a great opportunity to step right into a profitable service business with high margins and high demand for the service. The business is well-organized, easy to transfer and have a new owner take over operations. The business is growing and there are clean books, records and accounting.  The value proposition and advantage of purchasing this business is that the cumbersome obstacles to building a business have already been overcome and there is a well-oiled machine in place.
It is not necessary to have any prior specific experience in the industry since you'll receive training on all aspects of the business from both the franchisor and the seller. However, prospective buyers who may find this opportunity particularly interesting might be people with background/experience in the areas of medical, police, EMS, fire service, armed forces, firefighting, restoration, cleaning, remediation, and also owners of businesses that provide other general services for home and commercial customers.
Here is a general list of Cleanup and Decontamination Services the business provides:
Decomposition / Undiscovered Death
Hoarding / Clutter / Gross Cleanup
Crime Scene Cleanup Service
Animal and Human Feces / Urine Cleanup
Rodent Droppings Cleanup Service
Odor Removal
Suicide / Homicide Cleanup Service
Homeless Encampment Cleanup
Emergency Vehicle Decontamination
Medical Waste Service
Virus / Bacteria Disinfection
Bloodspill Cleanup
Meth Lab Cleanup Service
Mold Remediation
Teargas Cleanup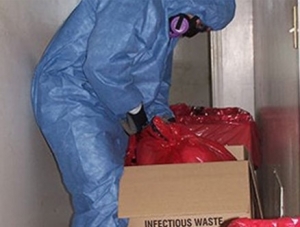 Competitive Landscape:  The franchise has no limits on geographical territory! There are other companies in the region that are non-franchised, which provide similar services. The Seller feels being a part of the franchise family offers competitive and operational advantages such as branding and marketing support, a specialized project management platform, and call center services. 
Premises and Lease:   The business can operate out of the home. The company rents a large storage unit in the area to store equipment, supplies and vehicles. 
Training and Transition:  Complete Training is provided.
Financing:  Because of the excellent business performance and organized books, re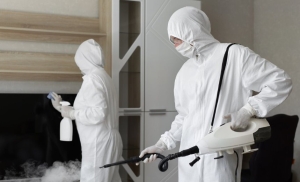 cords, and accounting, the business has been pre-approved by an SBA Lender to a qualified Buyer with only 10% Down Payment.  In order to qualify for an SBA loan, the buyer should be able to demonstrate past history of general business and management skills, and also not be an investor or absentee owner.  
Reason for Selling:  Other business pursuits.