I am Chris Gerard, Certified Business Broker (CBB), and Managing Broker of InterMountain Business Brokers LLC.
I love small business. Humble childhood beginnings of being a newspaper boy and lawn service owner gave me the foundation to highly successful business ventures that include owning a successful oil and gas technology firm, pioneering the startup of a prominent local medical practice, spearheading a human resources/staffing agency, and developing a real estate business.  It is these experiences that led me to become a Business Intermediary.
I'm a Certified Business Broker, a licensed Colorado Real Estate Broker, designated Employing Real Estate Broker, Business Owner, and have served as the Vice President of the Board of Colorado Association of Business Intermediaries (CABI).
At InterMountain Business Brokers we are focused on helping other small business owners realize their dreams.  I enjoy helping make millionaires and helping prospective business owners become future millionaires. My background includes a diverse and rich entrepreneurial business background valuable to any business owner wishing to sell or purchase a business.
InterMountain Business Brokers has sold businesses across many different industries including services, manufacturing, online/Internet businesses, construction/trades, retail, sports and fitness, franchised businesses and even many businesses that are difficult to put into a category!  Prospective businesses that are a good match for our firm should be profitable, have clean books and records, and the owners should be willing and motivated to help transition their success to a new owner.  InterMountain Business Brokers boasts a track record that is amongst the best in the industry and has the references to support it. We are careful about the business opportunities selected for our portfolio and we have a strong reputation and referral base, which leads us to have a unique pool of qualified, motivated buyers.  From buying or selling a business, to business sales consulting services, we have you covered.
Selling businesses is my ONLY business. Take a look at businesses I currently have listed.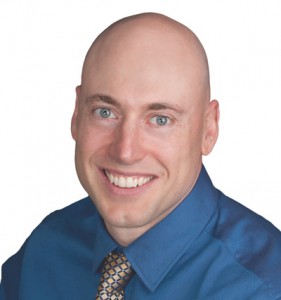 InterMountain Business Brokers Colorado
Chris Gerard
Managing Broker
Certified Business Broker
What our clients are saying:
We needed to sell our business due to an urgent family issue. Chris was extremely devoted to making us a priority and giving us reliable and professional advise. Chris left no rock unturned and was able to sell our business so we could reach our goal. I highly recommend Chris to anyone serious about selling their business.
After attempting to sell my business on my own for several months, Chris was able to sell it in 69 days. He was professional, knowledgeable, ethical and guided me through every step of the way to the closing table.
As a business seller, I had some very unique circumstances regarding my business, and Chris was able strategically structure my deal to create a win-win for both myself and the buyer. I was extremely happy with the outcome and am glad to have met and worked with Chris. He did a top-notch job.
Selling a business was more emotional and challenging than I had ever imagined. Chris qualified the potential buyers and saved the deal after it could have died several times. Chris was a pro and knew all of the pitfalls and how to overcome them. I highly recommend Chris to anyone interested in selling their business.