Custom Window Covering Home Services Biz - Winter Park Ski Country!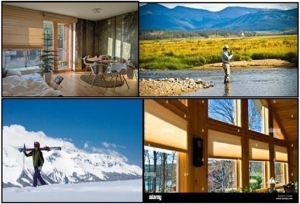 About the Business:  Grand County real estate and home-building is booming! This is your opportunity to own a much needed home-services business with limited competition, opportunity to grow, and no experience needed by the new owner. In business for over 30 years, this business is a custom window covering company located in the center of Grand County, Colorado, serving 8 towns ( Winter Park, Fraser, Tabernash, Granby, Grand Lake, Hot Sulphur Springs, Parshall, and Kremmling, and surrounding ranches and residents outside of town limits) within the Grand county boundary. The company provides in-home measure and design, installation and excellent personal customer service in the client's home or in the professional showroom that is complete with sample books, displays, and window covering samples. Seller is offering very generous financing to a qualified buyer. With only a $50,000 Down Payment, Seller will finance the remainder of the purchase price with a personally guaranteed promissory note.
Please note: If you are aware of what the name and location of this business is by reading the ad, seller kindly thanks you for please being respectful and professional and direct all inquiries to the brokers, and do not disturb the seller or operation of the business.
This business is established with multiple high-end manufacturers for all types of window coverings from blinds, shutters, drapery, smart home technology, etc. Between the company's policies, their main street presence, and manufacturer's warranties, the company brings a sense of security to clients as they make a decision to choose window coverings of the quality we provide.
Since operation of Winter Park Ski Resort by a new owner in 2017, Grand County has been seeing unprecedented growth. Along with continued development of second homes, post-fire home replacement from the Troublesome fire of 2020, ongoing growth

from full-time residents and communities looking to build workforce housing, and telecommute workers relocating to more desirable locations, the needs are growing daily.
The business operational model and location provides access and opportunity for small town living, including all the activities the area provides such as hiking, camping, fishing, skiing, boating, etc., with a store that allows an owner to set their own schedule as their days and desires dictate to create that mountain living experience.
An ideal buyer would be a couple team or husband/wife team that would enjoy small business, customer interaction, and the confidence of owning an established profitable business with a wonderful lifestyle in the Colorado mountains.
Granby is nestled in the center of the Middle Park of the Rocky Mountains, just west of the Continental Divide.  The town is located 1-25 miles from three ski areas, 4 golf courses, three major lakes, hiking trails and the Rocky Mountain National Park.   The county is home to numerous permanent residents, with a majority of homes belonging to second homeowners, ranging from small mountain cabins to multi-million-dollar homes.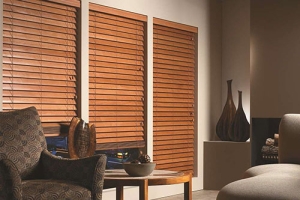 Organizational Structure/Staff Duties and Responsibilities: The company currently operates with three employees (all family members) that comprise 2 full-time positions that are able to provide for coverage of the store, consultation with clients, and installation.
All three employees will be retiring and leaving the company and business. However, as of now, the installer would be interested in doing repairs for the new owner if desired or as a side job during retirement. As such, an ideal new owner of the business would be a couple team or husband/wife that can function as storefront coverage and measuring/installation appointments.
Competition: Competition in the area of window coverings is narrow.  Seller is aware of  only one other company in the area that sells one brand of blinds, while this business is the only full-service window covering business. All other competition is out of county or online.  The business's storefront, main street location, longstanding reputation in the county, and wide range of service offerings, standing the test of 32 years of time is a definite advantage.
Hours of Operation – The business is open 10am to 5pm, five (5) days per week, closed Thursday and Sunday.  Operate year-round, only closing for holidays, with a full-time staffed storefront, with measure and design by appointment.
Growth/Expansion Opportunities:  Will be disclosed in the Confidential Memorandum.
Inventory & FFE:  The sale of business includes approximately $3,000 of Furniture/Fixtures/Equipment and $50,000 to $60,000 of Inventory.
Premises/Location:   The store is located in a 10 unit, corporate owned, store front adjacent to other home services and home furnishing shops.  The store is 2400 square feet with 1200 square feet being showroom, 1200 square feet accounting for a work area, garage, office, all accessible by a bay door and main door. Rent will be $2,400 a month for new owner.
Training and Transition:  Complete training is included in the sale of the business. Seller estimates that the business is set up so that adequate training should be accomplished with approximately 4 weeks of training, however, transition can be modified pending the buyer's specific needs.
Financing:  With a down payment of only $50,000 the seller is willing to finance up to $200,000 of the list price of the business to a qualified buyer. Before meeting with the Seller, qualified buyers should be able to demonstrate appropriate credit rating, asset/liability sheet, and record of responsible personal finances as would be expected with the Seller financing this amount of the sale. Please note that SBA Financing is not a preferred way of financing this sale.  
Reason for Selling:  Seller is retiring.