Well-Established & Profitable Denver Roofing Business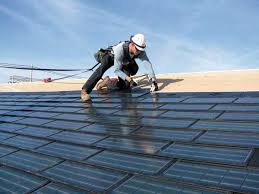 This roofing business is primarily a residential roofing company that was established in 2006 and serves the Denver Metro Area. They are known for their integrity and reputation and boast an A+ Rating by the Better Business Bureau. This business can be easily relocated, or based out of the home, anywhere in the Denver Metro Area.
Ideal candidates who may have an interest in purchasing this business might possess the following: a general knowledge of construction or roofing, general business management skills, and roofing/construction sales skills, roofing/construction supervisor or management background.
Competition:

The Denver Metro area has lots of roofing companies infiltrate the area, especially after storms come through and do considerable damage. Many roofing companies unfortunately have a reputation for being fly-by-night or out-of-state operations that don't have the customers' best interests in mind. This roofing company has been in business 10 years and is known for their honesty and integrity. Also, since they are one of a select number of roofing companies in Colorado that can offer exclusive Solar shingle products, they are able to offer a wider array of products to their customers and also is poised to serve the increasingly growing eco-conscious market. Many roofing companies procure sales by only doing door-knocking after substantial storms. This roofing company is different. Their reputation and industry contacts trust them and provide a lot of business. In addition, this roofing company effectively and strategically uses social networking and their established past business relationships to outwardly market their services.

Growth & Expansion:

There are opportunities for growth of this business by expanding to commercial opportunities, and also hiring additional salespeople to make a bigger impact on the Front Range market. Also, this roofing business provides solar shingle products, accommodating the growing eco-friendly marketplace. Solar roofing is a growing market and one a new owner can capitalize on.

Financing:

Pre-Approved by SBA, $90K down to a Qualifed Buyer

Support & Training:

Sellers is open to negotiation for a complete Training Period and is willing to accommodate a Buyer's specific needs based on their skillsets and needs are.

Reason for Selling:

Retirement and Health
Pertaining to Definitions of Brokerage, Broker is acting as Seller's Agent for this business opportunity.