Very Profitable HVAC Business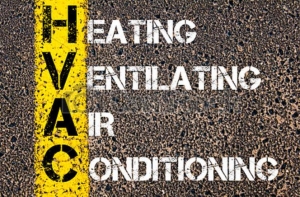 About the Business:  This is an excellent opportunity to acquire a very profitable HVAC business serving the Denver Metro Area.  This business is a small family owned and operated business established in 2013.  The business is well-organized, easy to transfer and take over operations, and the margins are very high.  The business is growing and there are clean books, records and accounting.  The business has been pre-approved for an SBA Loan.  The value proposition and advantage of purchasing this business is that the cumbersome obstacles to building a business have already been overcome and there is well-oiled machine in place.  The business has an excellent web and Internet presence, and also excellent reviews. The business utilizes a software platform that includes scheduling, real-time tracking, job notes, CRM, and synchronization with QuickBooks.
The business provides installation and repair services for a variety of heating and cooling products.  The business provides 100% residential service. Seller states about 60% of revenue comes from installations. Summertime is traditionally a busier time than other times of the year, but they are busy the entire year.
HVAC Services and Products:
Air Cleaners
Air Conditioners
Air Handlers
Air Purifiers
Boilers
Ductwork
Ductless Split Systems
Furnaces
Heating
Humidifiers
Heat Pumps
Tankless Water Heaters
Thermostats
Water Heaters
An excellent buyer would include an HVAC professional who would like to be in business for themselves and not encumber all of the headaches one might face if they struck it out on their own.  This type of buyer should most likely have a master mechanical license and be competent in management and marketing functions.  (Seller has city and county of Denver licensing, and has passed ICC exams, all other techs have EPA universal certifications). Another excellent buyer would include a business in the front range that would like to expand their HVAC business, or a strategically aligned business (such as plumbing) that would like to add an HVAC division.
Organizational Structure/Staff Duties and Responsibilities:  The owner tries to do no more than 3 days a week in the field, however, he has been delegating more and more so can  transition out of the field.  The Seller's main duties include overall operations of the business, maintaining necessary business relationships, managing and supervising technicians, and ensuring highest level of customer service. Besides the owner there 4 full-time employees.
Inventory & FFE:  The sale of business includes approximately $120,000 of Furniture/Fixtures/Equipment and $3,000 of Inventory.  A full list of FFE is detailed on the Schedule A.
Hours of Operation:  Normal business hours are 8am – 5pm M-F.  They rotate shifts so some is on call for emergencies.
Growth and Expansion for the Business: The Seller believes a new owner would greatly increase business if they were implement some type of advertising campaign, as currently the business is almost completely word of mouth and little social media marketing through yelp/google reviews and a Facebook page targeting a specific Denver neighborhood.  Also, the current website is in need of upgrading, and doing so, should increase website traffic significantly.
Competitive advantages:  The business prices their services in the mid-range.  There is a lot of business to capture in this range.  The Seller feels the larger Denver HVAC businesses are much more expensive and don't convey the same personal touch and service.  The seller feels this business provides a tremendous level of service for the cost (value), in regards to start to finish details, being able to talk to a live person, getting and receiving notifications, and the overall communication process.  
Premises and Lease:  There is a 3,200 square foot shop with an office, mini-kitchen, and restroom. The new owner can choose to put their office in the shop or even work out of their home, which the current owner chooses to do.  The current lease is a monthly lease.  The Seller has a good relationship with the landlord and a new business owner with good credit should be able to continue the relationship by obtaining a new comparable lease.  Please note that SBA Loans require a lease that has terms of 10 years.  Seller will make introductions to the landlord at the appropriate time and

facilitate the process of lease acquisition.
Training and Transition:  The Seller is interested in moving out of state and continuing to work in the industry in the state he moves to. He is enthusiastic about sharing his recipe for success to an eager new operator.  4 weeks of training are included in the sale of the business, but additional operational assistance may be available on a consulting basis. Transition can be modified pending on the type of owner.
Financing:  Because of the excellent books, records, and accounting, this has been pre-approved by an SBA Lender to a qualified Buyer with only 10% Down Payment.  In order to qualify for the loan, the buyer should have industry experience, and also not be an investor or absentee owner.  With only 15% of the Purchase Price as a down payment, a new owner should be able to step in the first year and have an annual adjusted net profit of approximately $300,000 after paying the debt service of the SBA Loan. 
Reason for Selling:  Seller would like to relocate out of state and start an HVAC business there.