Unique Printing & Office Services Business - No Experience Needed!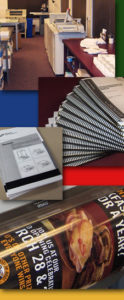 About the business:  This very profitable printing and office services business located in a superb location in west Jefferson County.  The business was established over 18 years ago in 1998.
This is a truly unique business providing specialized business services in an industry that many consider to have become commoditized.  Here is what makes this business different.  The business is not located in a retail space or strip mall with a large neon sign atop its door, instead the business is located in a busy office park surrounded by commerce comprised of energy, engineering, software, medical and technology businesses.  In addition, there is a plethora of nearby retail and eating. Being exclusively located in an office park, the Owners have distinguished their business from other printing related businesses by providing second-to-none customer service and also by offering a refreshing consultative sales approach which is appreciated by business professionals because it addresses their concerns regarding quality and ability to get the job done.  Clients truly value the expertise, advice, and suggestions they can receive.
Convenient parking for customers is free and abundant, and the advantage of being located in an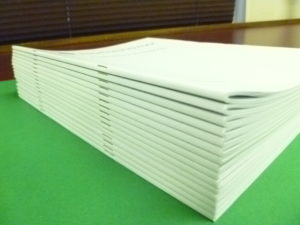 office park means fewer interruptions, which is especially important in a business that revolves around production deadlines.
The two owners are the only employees, and the business is open standard business hours Monday through Friday.  The Owners enjoy that their weekends are free.  While someone is always present at the shop during business hours, in actuality, each Owners spends about 75% of what would be considered "full-time."  This is a nice selling point because it offers a new owner flexibility in how they would like to schedule their operational duties.  It also opens the possibility of an immediate increase in profitability if the new owner(s) chooses to maximize the spare time.  It should be noted that one of the Owners spends approximately 4 to 5 hours per week on accounting which a new owner could choose to outsource if they wanted to focus their efforts solely on sales and production.
Below is a general menu of services that are provided:
Black & White and Color Copies
Scanning
Binding
Booklet Production
HR Manual Creation
Wide Format Printing
Canvas Printing
Construction Blue Print Plotting/Printing
Brochure Printing
Posters
Banners & Signs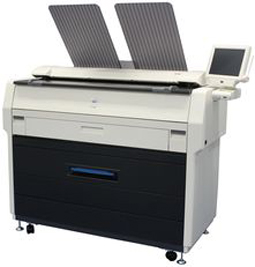 Prior to opening the business, the Owners got their start in the hospitality industry and owned two different restaurants.  It was these first experiences in business where they learned the value of customer service and the importance of paying attention to details.  When the Owners started this particular business they had no background in the printing industry, and it should be noted that prospective buyers of this business need not have experience or background in the industry either.
The Owners' business attitude is a "yes we can" approach, yet they also tend to the finer details of the clients' requirements without making promises they can't keep.  If the job is something they can't do in-house, they make sure they manage the project by using subcontractors where it makes sense.  Some of the things which are subcontracted include larger lamination jobs, perfect binding (not to be confused with spiral binding which they do provide), printing of oversized engineering and architectural drawings, and graphics design services.
The sale of the business includes approximately $15,000 of Furniture, Fixtures, & Equipment and there is very limited inventory that is also included in the sale of the business.  The lease can be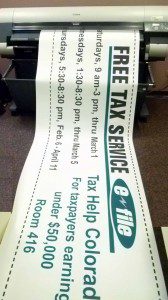 transferred to a new owner.
Excellent Prospective Buyers might include a husband/wife team, business partners, or anyone that has a desire to own and operate a B2B service business on the west side of Denver. Prospective Buyers need not have experience in printing, but should enjoy a business in which you would provide professional services, pay excellent attention to detail, and have an interest in providing the highest level of customer service.  This Business has been pre-qualified by WellsFargo SBA Division for an SBA Loan, which is great news because a qualifying buyer can put just 15-20% down payment on the business. 

Please note this business is priced below market value to account for the replacement of the combined skillsets of the current husband/wife owner operator team. The advertised Adjusted Net Profit/Cashflow is reflective of the combined income of the current husband/wife owner operator team.
Growth and Expansion: There are several ways in which a new owner can grow or expand the business.  Since the two Owners both spend about 75% of full-time, the new  owner could take advantage of the spare time by maximizing the productivity and still keeping the business model to just two employees, which would produce an immediate increase in profit.  In addition, the current office space affords the capacity to easily add an additional 1 or 2 employees.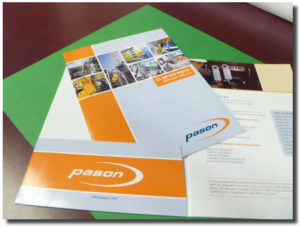 Perhaps the largest avenue for growth would be to start to do marketing, especially local, on a regular basis.  Both of the Owners will attest to the fact that marketing is an area they have neglected.  The local market is untapped, and the Owners have suggested that implementing and advertising free deliveries of clients' orders would be an excellent attractor.  Although located in an office park, the majority of the customers are not located in the immediate area.  Another way to grow the business would be to bring graphic design in-house by either hiring someone, or bringing the skillset along if the new owner possesses it.
Competition:  Most of the competition is in the form of printing or office services franchises.  Freedom, flexibility, and no royalty payments are obvious benefits of a non-franchised business. 

Many of the franchises are attempting to compete on the variables of price and volume giving the perception that the services are a commodity, meanwhile this Business is taking a customized consultative approach with clients that enjoy and value the service.  This means their profit margins are higher than other printing businesses.  While the printing industry is dynamic, a new owner need not attempt to change the successful model created by the Owners.
Training and Transition:  Complete training of 30 days is included in the sale of the business.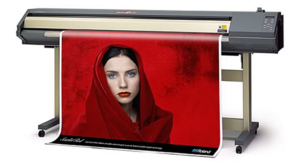 30 days should be more than adequate to transition, however, please note that the Owners are not relocating, they are retiring.  They reside close to the business and would be open if a buyer needed additional consulting or training. It is also important to note that prior to opening this particular Business, the Owners had no prior experience in the printing industry.
Reason for Selling:  The Sellers are interested in retiring and focusing on health and family.