Profitable Popular Jefferson County Mountains Restaurant & Tavern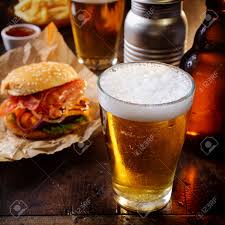 Located in the heavily traveled highway 285 corridor in Jefferson County Mountains, this popular restaurant/tavern has management in place, is well established, and profitable. The popular restaurant/tavern has a full bar and tap system along with a transferrable Hotel and Restaurant Liquor License. There is indoor and outdoor seating, a game room, and live music is featured on a weekly basis. Seller can provide an appraisal prepared by a Professional Appraiser.
Competition:  The restaurant/tavern is in a unique, heavily traveled area with not much competition around.
Growth & Expansion:  Seller believes an experienced restaurateur can greatly improve bottom line by making processes more efficient and improving management. The business is trending in profitability and has grown on average 20% in gross revenue every year for the past 8 years.
Financing:  Seller will provide financing of up to $210,000 assuming sold at List Price
Support & Training:  30 Days of Training are included in the Sale of the Business.
Reason for Selling:  Other Business Interests