Massage Center Franchises throughout Colorado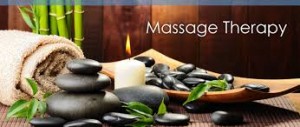 This is your opportunity to purchase a Colorado-based therapeutic Massage Center franchise that is positioned to outpace the competition. Already a benchmark leader in several other states, there are opportunities for franchisees to get on the ground floor in Colorado with both single and multi-unit franchises. Colorado also boasts the opportunity for a Regional Developer position.
The franchisor fosters a culture of excellence and provides Franchisees the tools and the opportunities to grow and succeed. They are strongly positioned to outpace the competition with an aggressive growth strategy, strong leadership, a unique position in the marketplace, a Membership-based business model, and a distinctive Retreat design
Besides massage and skin treatments, there is upside potential of multiple revenue streams, including Membership fees, add-ons, and branded retail products
No prior massage or spa industry experience is needed. The Franchisor is looking for franchisees to be energetic, financially-stable team players with a desire to own their own business and a willingness to dedicate themselves. Bring your desire, passion and strong work ethic and the Franchisor will supply the rest.