Highly Profitable Underground Utilities Service Business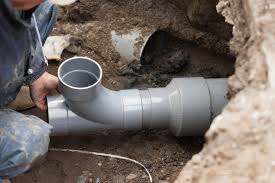 About the Business:  This business fills a valuable need in the sewer and water line services niche.  This a great opportunity to step right into a highly profitable underground utility services business in the Metro Denver area.
The business has been able to capitalize on the need by providing a fresh customer-centric approach employing unmatched ethical standards. The business is well-organized, easy to transfer and take over operations, and the margins are very high.  The business is growing significantly year over year, and there are clean books, records and accounting.  The business is pre-approved for an SBA Loan.  The value proposition and advantage of purchasing this business is that the cumbersome obstacles to building a business have already been overcome, the business has great reputation, online presence, strong repeat and referral business, and operates as a well-oiled machine.
Services Provided (mostly residential):
Trenchless Sewer Repair
Water Lines
Sewer Repair
Tap Repair
Interior or Basement Sewer Line Repair
Spot Repairs with Clean-Out Installation
Sewer Line Cleaning
An excellent buyer would most likely be a business professional with experience in management and operations. There is no specific industry experience needed to operate the business. The new owner will enjoy the solid business platform that was developed and will enjoy the fact that the day-to-day operations are not tied to the specific skills of the owner. Another excellent buyer would include a business in the front range that would like to expand their sewer and water line services business, or a strategically aligned business (such as plumbing, excavation, or construction) that would like to add a sewer/water lines division.
Organizational Structure/Staff Duties and Responsibilities:  There is a top-notch business operation team in place with all necessary crews and equipment to exceed customers' expectations on all jobs. To continue operations a new owner might expect to spend approximately 40 hours per week managing the business focusing efforts on marketing, business oversight and business development, including new avenues of revenue. It should be noted that it is not required to have previous experience in the sewer and water line industry. More detail will be provided on the organizational structure of the business, in the memorandum, after the NDA is submitted.    
Inventory & FFE:  The sale of business includes approximately $555,000 of Furniture/Fixtures/Equipment and $10,000 of Inventory.  A full list of FFE is detailed on the Schedule A.
Hours of Operation:  M-F 6:30am-5pm
Growth and Expansion for the Business: There are several ways to continue to grow and expand the business which the seller is excited to share these confidential ideas with a prospective buyer at the appropriate time.
In addition, this business could really prove itself to be recession-proof! As of late, there is much discussion amongst the media, real estate professionals and economists about the potential for real estate to possibly slow down. The Seller anticipates an increase in both revenue and volume in the event a downward change in real estate occurs. The business has been able to achieve the results they have and increase year over year in a real estate market that consisted of very low inventory, where the sellers called most of the shots and were very reluctant to accommodate buyer requests to repair or improve property. As the pendulum swings and more inventory hits the market, the sellers will need to accommodate buyer needs and seller has no doubt that sewer and water lines will be amongst these needs!
Competitive advantages:  The systems that are in place allow our teams to seamlessly perform a job from start to finish while impressing and surpassing customer expectations. Customers frequently comment on how well we communicate, how quickly the job was done and how professional the team is throughout the process.
The business prides itself on hiring and retaining superior skilled field crews. Their experienced team members that can handle extremely tricky jobs with grace.
There are additional competitive advantages in regard to marketing strategies that can be disclosed in the memorandum.
Premises and Lease:   Detail will be disclosed in the memorandum upon receipt of the NDA.
Training and Transition:  The owners are enthusiastic about sharing their recipe for success to an eager new operator.  There are manuals and policies in place that will assist in a smooth transition process. 4 weeks of training are included in the sale of the business, but additional operational assistance may be available on a consulting basis. Transition can be modified pending on the type of owner.
Financing:  Because of the excellent books, records, and accounting, the business has been pre-approved by an SBA Lender to a qualified Buyer with only 10% Down Payment.  In order to qualify for the loan, the buyer should have excellent general business operations and management skills. 
Reason for Selling:  The owners are interested in pursuing other business pursuits outside of the industry.