Established Profitable Retail Business - Absentee Owner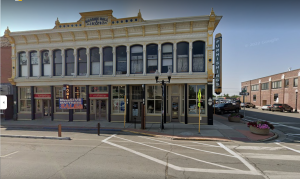 PLEASE NOTE: Complete confidentiality is extremely important to the Seller.  Seller explicitly asks that prospective buyers fully abide by, and honor professional confidentiality – even if you know which store this is from the ad… Seller kindly requests prospective buyers do not walk in the place of business and attempt to talk to employees or anyone else concerning the sale.  Seller requests that all discussion regarding the sale of the business go through the Broker.  Of course, secret shopping is permitted and welcomed!

About the Business: This is your opportunity to own a very profitable business specializing in the retail sale of high-quality home furniture and furnishings in the San Luis Valley. Thebusiness was established in 2015 and provides customers a one-stop shop for all types of high-quality furniture and home furnishings. The business primarily serves the areas of  Alamosa, Monte Vista, LaJara, Creede, Del Norte, South Fork, Crestone, Antonito, San Luis, Ft. Garland, Center, and Saguache. There is limited competition in the region! The location of the store is on the popular, highly visible Main Street location. The opportunity also offers established revenue and demonstrated profit, trained staff in place, transferrable lease, competitive business advantages, opportunities to grow/expand, established vendor relationships, and exclusive branding!
The business is currently run with an absentee-ownership structure, however a new owner could choose to operate the business on a full-time basis if they choose, which will translate to significantly higher profit to the new owner. The seller looks forward to sharing their knowledge and expertise with the transition to a new owner so they can continue to experience success.
Please note: the Annual Profit advertised in this ad is based on an Owner/Operator scenario. The Annual Profit for an absentee-owner structure is approximately $100,000 annual.
Here are some key highlights of the business opportunity:
Spectacular Historic highly visible "Victorian-Era" Building Façade located on heavily traveled Main Street in the heart of the Central Downtown Business District!
Premium quality finish, interior-designed, 10,000 sq. foot retail environment provides a dynamic, comfortable customer experience (extensive electrical outlet systems & updated LED ceiling lighting throughout; natural gas heating is paid)
Convenient 2,000+ SqFt warehouse is located directly next door. Long-term, transferable leases available for both spaces.
The premises feature eye-catching, exterior signage and facade night-lighting, and there is also a professionally-designed 5-billboard presence along all three major routes leading through downtown.
Exclusive vendor relationships with high-quality, nationally-known brands: LaZ-Boy®, Flexsteel®, American Leather®, Tempur-Pedic®, Kingsdown®, and more leading brands.
Professional, experienced, "customer-service-focused" Manager & staff in place allows ABSENTEE OWNERSHIP (if desired/required).
Complete Training included. Seller is ethical, high-integrity person who is interested in successful transition.
Organizational Structure/Staff Duties and Responsibilities: 
The business is 100% absentee owned, with a full staff that takes care of management, sales, IT/website, warehouse, and deliveries!
Competition:   The nearest large metro areas with the notable Big Box stores are a 2+ hour drive (Colorado Springs or Pueblo) and 4+ hour drive (Denver). The unique geography of the San Luis Valley creates a natural "Competitive Moat". Roads to/from require navigating mountain passes, often times in tourist traffic, and even more challenging in winter weather conditions.  In addition, the business boasts superior customer-service, warranty and return policies, and competitive price-matching policies that keep customers local and coming back. With these factors and more, the business has been able to establish itself as the premier and preferred place for home furnishing needs!
Growth & Expansion:  Downtown commercial area currently experiencing an economic renaissance type "surge":
3 major storefronts within one block of this location were recently purchased for remodel/new construction for 3 new businesses.
Five-County Marketing Area experiencing commercial/residential growth; Hospital & airport just completed expansions
2nd-home sales/"Work-From-Home" homeowners are fueling growth/construction; nearby high/middle school undergoing major expansion. Tourism & AirBnB rental markets are booming.
Colorado Business Tax Credits are available. Owner functions as manager = Added Revenue!
Local Downtown Economic Council reports positive projective impacts with regards to expansion, construction, and job growth
Inventory & FFE:  The sale of business includes approximately $40,000 of Furniture/Fixtures/Equipment and $200,000 of Inventory.  A full list of FFE is detailed on the Schedule A.  Due to the geographic location of this business and keeping the competitive edge in providing immediate deliveries, it is recommended to maintain inventory amounts of approximately $200,000.
Training and Transition:  Complete training is included in the sale of the business. As the business is currently absentee-owner structure, the Seller estimates that onsite support for 1-2 days a week for 8 weeks post-closing should be adequate, however, transition can be modified pending the buyer's specific needs and experience. Additional operational assistance can be available on a consulting basis.
Financing:
Because of the excellent books, records, and accounting, the business has been pre-approved by an SBA Lender for financing to a qualified Buyer with only 10%-15% Down Payment.  In order to qualify for the loan, the buyer should have relevant business management experience or a strong retail background.
Reason for Selling:  The Seller is focusing on other business interests.