Highly Profitable Denver Metro Based Plumbing & HVAC Business - Ideal strategic acquisition for industry buyer

This is an excellent opportunity to own a highly profitable, Plumbing and HVAC company located in the Denver Metro Area, Colorado. This business prides itself on being quality indoor comfort specialists, providing a full suite of comprehensive services to both the residential and commercial markets.
The owner has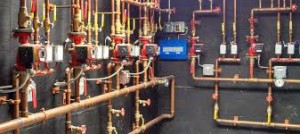 created a business model that is both scalable and reproducible, and the company has experienced growth by developing the brand and reputation necessary to gain trust to acquire significantly larger jobs. Their recipe for success is based on specifically knowing the profile and needs of their customer, and also by understanding and focusing on the type of work that yields the highest margins. By employing a growth model with these things in mind, the owner has been able to revel in a unique situation where their strategy and offering of services enables the business to set itself apart from others, and as a result is largely unchallenged by competitors.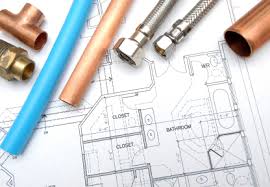 Excellent sound logistical and management processes, including systems for scheduling, pricing, and human resources are in place and serve as a foundation for profitability and growth. Recently the business was awarded a landmark commercial contract and there are others in the pipeline as well (over $600,000), for which the new owner can reap the benefits. Future growth for this business can occur by simply scaling up the current proven model that is already in place. Also, the organizational structure of the current office provides for duplication to accommodate the addition of other Denver-metro geographic locations if desired.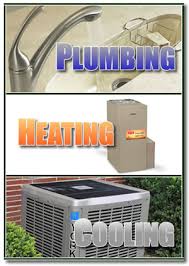 This special business has an A+ Rating with the Better Business Bureau and also boasts unparalleled online ratings and reviews. Established in 2010, this business is known for its professionalism and upfront pricing. The business has approximately 25 employees consisting of licensed Plumbing and HVAC professionals, project managers and office staff. The owner's current duties consist of general business management, project planning and layout, bidding, organizing estimates, and growing current and future business relationships. The company is fully insured and bonded. All furniture, fixtures and equipment necessary to operate the business, including a fleet of approximately 15 vehicles, are transferred in the sale, and valued at $260,000. Inventory valued at approximately $100,000 is also included in the sale. The business currently operates out of a 3,000 sq. foot leased shop that is transferrable to a new owner.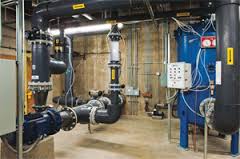 This business has excellent books and records and has been pre-approved for SBA Financing to a qualified buyer. In an SBA loan scenario, even after servicing SBA loan payments, with only $300,000 down, the new owner can purchase this business and enjoy a personal adjusted annual net profit of well over $350,000.  Also, in lieu of an SBA loan, the owner is open to staying on with the business and structuring an earnout with 50% down on the business.  Because of the owner's willingness to provide this sale structure, it makes the acquisition of this business very strategic for an industry player.
Excellent prospective buyers might include entrepreneurial minded Plumbers and HVAC professionals, electrical companies/electricians, and also any other construction trade looking to enter or expand into the Denver Metro market. Recently completing his MBA degree, the owner is open to staying on with the business in a position where he can continue to generate plumbing and HVAC business. Complete training is included in the sale of the business.