Denver-based Paint and Wine Social Event Business – Part Time Business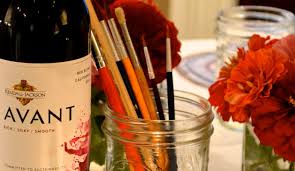 This is an excellent and fun opportunity to own an established part-time business that allows you to combine your love of entertaining with your passion for excellent customer care. With this business opportunity you'll be the host for a night out – or an afternoon – of offering a relaxed classroom setting where patrons will explore their artistic side creating a painting, while enjoying socializing accompanied by a selection of wines and beers. You'll be setting the stage and orchestrating a unique experience for patrons that might include private parties, couples on date-night, business professionals, and people interested in team building and networking. Classes are held in a professional commercial retail center, boasting an excellent location, in a space of over 1,600 square feet with a patio. All furniture, fixtures, equipment and inventory necessary to operate the business are included in the sale.
It is NOT necessary to be an artist to enjoy success in operating this business. During a painting and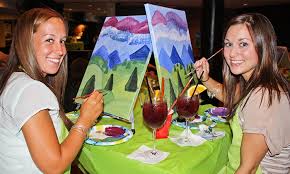 wine class there is usually an Instructor and Assistant Instructor who also tends bar. A new owner has the freedom and flexibility to structure their own classroom involvement based on their interests and skills. There is a fully trained staff in place of 5 Part-Time employees that can perform all necessary tasks to hold classes.
The owner operates the business as a Part-Time business and attends approximately 2 classes per week. The business offers 8 classer per week total. Other duties of the owner include answering phone and email inquiries from prospective customers, editing the website as needed, scheduling classes, and general business administrative tasks. This business opportunity would allow for the new owner to mold the schedule around another existing business or job, or grow the business into a more full-time business, or simply operate the business as it has been run.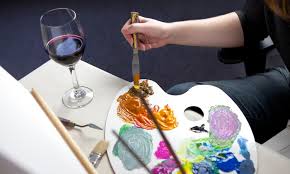 Competition: This business opportunity is not a franchise, there are no royalties, and you are not limited by anything but your own imagination. This business opportunity is less expensive than purchasing a new franchise and offers the benefit that it is established, generating great revenue, and in a fantastic location!
Future Growth/Potential: A new owner could increase their profit by opting to teach more classes, as the current owner only teaches 2 classes per week. Presently, since there only 8 classes per week total are offered, a new owner could implement the offering of additional classes as well. Happy Hour events are another addition that take advantage of the patio space and liquor license. As a new owner you could also tap into the plentiful opportunity to provide children's classes, camps, and birthdays as these offerings would conveniently fit in the vacant time slots around the current class schedule.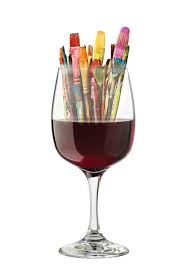 The owner is selling the business in order to focus on a different business opportunity. In order to insure a smooth transition to the Buyer, the Seller is including 30 days of training in the sale of the business.