Established Profitable Custom Cake Business, Bakery & Coffee Shop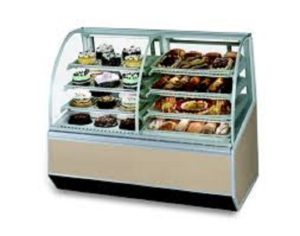 This is your opportunity to own and operate a very profitable professional Cake Business, Bakery & Café/Coffee Shop. Established in 2007, this high-end Bakery & Café has won numerous awards and has impressive online and social media ratings. A perfect café style bakery located in a very popular neighborhood on a high traffic road, it also has its own parking lot in an area experiencing ongoing revitalization with significant residential & commercial growth. The business is well-known, with a strong repeat customer base and well-established wholesale relationships with many event venues & hotels.
This professional bakery/café is an interesting alternative for those who have considered owning a food service establishment, and it could be considered an easier business to run and operate than a traditional restaurant in many ways. Despite being a "Professional Bakery" being a professional baker is not a requirement of owning and operating the business. The staff and infrastructure are in place for a new owner to operate successfully without extensive bakery knowledge. In fact, the current owner had limited experience in baking prior to owning the business.
This Bakery/Café has a higher profit margin than most restaurants. When considering the purchase price, it should be recognized that this business produces approximately $100K profit to the owner, which is significantly more than a newly started bakery/café or foodservice business might expect to bring in.
This is a fun business to own and to work in. The current owners have met and befriended many great people w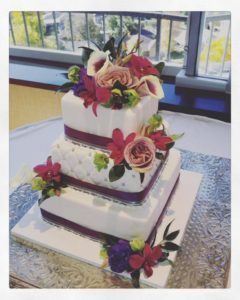 ho they see on a regular basis. Besides the owner, there are 6 to 7 full-time, hourly employees and 4 to 6 part-time employees depending on the season. Wages vary between $13 and $17 per hour for employees based on experience and skill set. Staffing depends on the day of the week as well as the season, but there is always a front clerk during business hours. The business has a full-time baker, cake artists, office/customer service specialist, and additional staff that serve in bakery production. All employees are cross-trained and can function as baristas, operate cash registers and take orders.
Seller kindly asks that prospective buyers abide by the Confidentiality Agreement and do not walk in the place of business and attempt to talk to Seller or employees. Seller requests that all discussion regarding the sale of the business go through the Broker. To receive more detailed information on this excellent opportunity please complete the Confidentiality Agreement at the following link: https://intermountainbusinessbrokers.com/for-buyers/non-disclosure-confidentiality-agreement
Inventory and FFE:  Included in the sale are 2 (two) delivery vans which have less than 25,000 miles on them. They are used for deliveries on weekends and to corporate accounts. Most of the deliveries are for weddings or other similar events, the majority of which are on weekends. Deliveries are generally scheduled during business hours, but exceptions are made on a case by case basis if needed.
There are 2 (two) commercial ovens, 2 (two) commercial mixers, a walk-in refrigerator, walk-in freezer, and a separate 3 door refrigerator for cake storage. The mixers have been recently serviced and are in tip-top shape.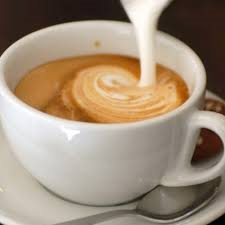 Most baking supplies are purchased from a single vendor. Top vendors have a credit card on file and charge weekly. Current on-hand inventory is valued at approximately $3K. Total Furniture, Fixtures & Equipment included in the sale has a used replacement value of $100,000 estimated by the Seller – this significant amount is yet another value proposition when considering the offering price of this business.
Growth and Expansion for the Business:  The new owner can expand sales by adding new products, outdoor seating, additional advertising and growing their wholesale relationships. The Seller currently puts little effort forth toward sales and marketing. The Seller is eager to share specific information about how to grow and expand the business with a qualified prospective Buyer.
Premises and Lease:  This Bakery & Café is location-driven with the lease has 7 years left on it. The business is 3 years into a 10-year lease where they are also responsible for the property taxes which are based on the annual assessment from the City & County of Denver Tax Assessor. Currently, the business makes monthly payments to the landlord to avoid a year-end lump sum.
The location is a stand-alone building with ample customer space, an office/restroom space, a large kitchen, refrigeration area, and a storage space. The lot has a great set up including 14 parking spaces and room for growth. The building interior has security cameras and plenty of storage, including a large detached shed directly behind the building.
The current rent is approximately $9000/mo. The lease is not triple net. There is no CAM so the lease payment (price per sf) is all there is, exclusive of property tax.
The landlord may be open to entering into a new 10-year lease with a new owner but would likely not be interested in more extensions. A basic commercial liability policy is in place.
Training and Transition:  All baking/food/beverage recipes and tricks of the trade will be provided during the training/transition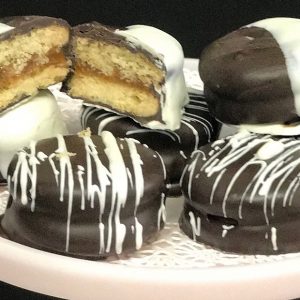 period.
Reason for Selling:  The sellers have an aging parent with an illness that will require enough travel and time investment to make it difficult to continue to operate the business.