Plumbing & Heating Business - Home-Based, Desirable West Metro/Foothills customer base, profitable, established 35 Years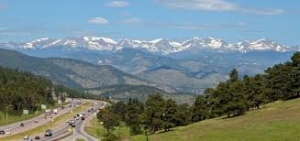 About the Business:  This is an opportunity for a qualified plumbing and heating person to acquire and own and operate their own established profitable plumbing and heating business in the beautiful west metro part of the Denver.  Being home-based, you can reside in any part of the West Metro Denver area and enjoy the lifestyle and being close to or even in the Rocky Mountains.  This Plumbing & Heating business was established nearly 40 years ago and serves customers in these following west metro and mountain communities:  Lakewood, Golden, Evergreen, Wheat Ridge, Conifer, Arvada, Morrison, Littleton, Indian Hills, Kittredge, Idledale, and Genesee.
This opportunity includes everything you need to operate the business from day one, including inventory, vehicle, website, and job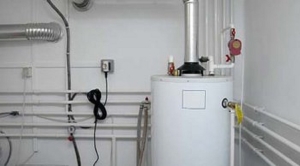 file/records for the business.  It is completely turn-key.  You can acquire this business for less than $25,000 down payment using SBA financing, and even after paying your loan payments and outsourcing admin duties, your annual net profit should be north of $150K.  This opportunity is less expensive than a franchise and you will have an established book of business.  Tired of working for the man?  Don't delay and let's do an introduction to this quality owner and you can have your place of business be right in your home. You can live in a beautiful mountain/foothill community or west metro suburb, be right in the middle of your established customer base, take advantage of the Colorado lifestyle, and stay out of that nasty citywide traffic!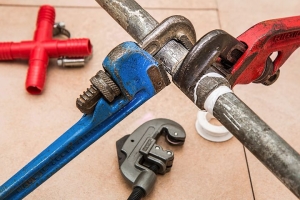 This Plumbing & Heating business is committed to providing superior quality and service while maintaining a commitment to customer satisfaction.  The business provides a full array of services and repair:
Plumbing
Hydronic Heating Systems (Boilers)
Radiant Floor Heating
Forced Air Furnaces
Combustion Analysis / Carbon Monoxide Testing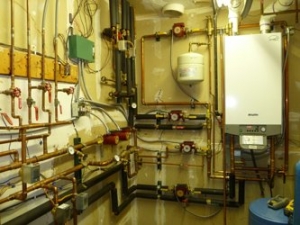 The company's well-stocked truck increases the chances that we they will be able to complete a repair on the first visit. From inline water filters, which are highly recommended in well systems, to water closets, faucets, fixtures and water heaters, this business has their customers covered.  This business does not provide drain cleaning services, but does however service water leaks, low water pressure, frozen/cracked pipes, and backflow preventer installation and testing.
This Plumbing & Heating business works on most types of forced air furnaces and humidifiers, and also replaces furnaces which are simply worn out. They carry most common parts for on-site repairs. When it comes to replacement, this business can examine the supply and return ductwork for adequacy and a heat loss calculation to determine correct sizing of equipment.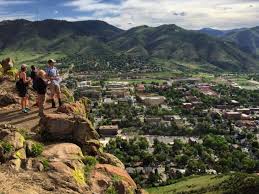 This Plumbing & Heating business specializes in service, repair, installation, maintenance, and design of heating systems comprised of boilers, radiant heat and indirect water heaters. They have been relied upon by customers to redesign heating systems to stay in line with technological changes and the need for systems to perform more efficiently and inexpensively.  Whether your problem is a worn-out boiler, improper design or 'no heat', this business has the knowledge and resources to create a solution right for you. Seller estimates 70% of revenue comes in from heating work, 25% for plumbing work, and 5% for service and trip charge.
Inventory & FFE:  The sale of business includes approximately $20,000 of Furniture/Fixtures/Equipment (including a well-stocked service truck). Seller estimates there is approximately $20,000 of inventory in addition.  Everything is included so this opportunity is 100% turnkey.
Hours of Operation:  Normal business hours are 8am – 5pm M-F.  Emergency service can be provided for no-heat situations.
Growth and Expansion for the Business: Plumbing and Heating services are an essential business and it is not an easy task for consumers to find fair priced qualified tradespeople in the Denver Metro Area. New owner will have as much business as they choose and if growing the business is something that is a goal, then using a business that has been established since 1983 is a great idea!
Competitive advantages:  Easy to transition, easy to control the margins, and able to fly beneath the much more expensive big service companies in town.     
Premises and Lease: The business is currently operated out of the home and the Seller utilizes a rented 10 X 20 storage shed to store extra items for the business.
Training and Transition:  The Seller is willing to provide 3 weeks of training to take over the duties of the business and also make any introductions to key relationships.  Seller can additionally be available for reasonable phone call support for a few months after the sale if needed.
Financing:  Because of the excellent books, records, and accounting, this business has been pre-approved by an SBA Lender to a qualified Buyer with only 10% Down Payment.  In order to qualify for the loan, the buyer should have industry experience, and also not be an investor or absentee owner.  With only 10% of the Purchase Price as a down payment, a new owner should be able to step in the first year and have an annual adjusted net profit of well over $150K after paying the debt service of the SBA Loan and outsourcing the admin duties. 
Reason for Selling:  Seller would like to retire.