Highly Profitable Established Commercial Flooring Installation Business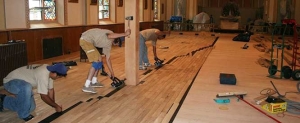 About the Business:  For over 20 years this commercial flooring business specializes 100% in the professional installation of all aspects of commercial flooring in Colorado and surrounding states.
This is an excellent opportunity to step right into a highly profitable and recession-resistant niche of the commercial construction industry, serving a multi-state area. The margins are very high and the performance of the business is growing significantly year over year. There are clean books, records and accounting and there is much potential for growth and expansion.  The opportunity is pre-approved for SBA financing. There is strong repeat business, well-trained staff in place, and a reputation for integrity and quality.
Flooring Installation for:
Expertise in: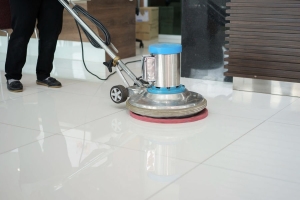 The seller's specific duty is operations management. There is a staff to perform all instllations. He does provide expert consultation on products, methodology, and moisture mitigation (which is a key aspect of commercial flooring). He provides bids, and interacts with customers for job acquisition and will handle issues that can arise if their importance supersedes the foreman of all operations.
An excellent buyer would be a person who has experience in general construction, flooring, or perhaps building materials. It would be helpful if they have been involved in the full cycle of service projects, have experience with bidding, sales, and good general people skills. Management experience, particularly with blue collar or the trades, will serve a new owner very well. Another excellent buyer would be another commercial flooring business, complimentary trade service business, a flooring material dealer/distributor. 
Licenses / Certifications: There are no license requirements for the business, however, various staff/installers hold specific certifications in carpet installation, ceramic tiles, epoxies, and polish. These certifications are transferrable with the sale of the business.
Growth and Expansion for the Business: There are several ways to continue to grow and expand the business. Following are few ideas, however, once a buyer is identified, the Seller will look forward to expanding upon these ideas in great detail:
Competitive advantages:
Premises and Lease:    The real estate is for sale and offered for $2,000,0000. There is a tenant in place for a portion of the space who has a month-to-month lease @ $5,500.
Training and Transition:  Seller is enthusiastic about sharing his recipe for success to an eager new operator.  Depending upon buyer's specific experience and desire for training, Seller is flexible to accommodate training to set the buyer up for success. Seller can also provide additional operational assistance and can be available on a consulting basis. 
Financing:  Because of the excellent business performance, and professional books, records, and accounting, the business has been pre-approved by an SBA Lender Crossfirst bank, to a qualified Buyer with only 10% Down Payment.  In order to qualify for the loan, the buyer should have appropriate experience for operating a commercial flooring business. 
Reason for Selling:  Retirement.