Established Profitable Evergreen Restaurant – Location Location!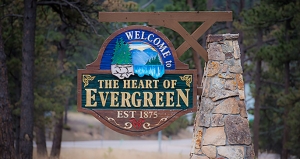 Here's your unique restaurant opportunity – own/live/play in beautiful Evergreen Colorado!
Semi-Absentee Owner!
Established profitable southwest/Mexican themed restaurant opportunity located in desirable downtown Evergreen.
Full turnkey opportunity requiring only a part-time commitment for owner
Professional staff in place that is respected and appreciated
Exclusive parking designated for patrons
Unique design/layout to suit Family friendly area and also a separated area specifically for the Bar atmosphere
High traffic area and high visibility
$1,000,000+ per year Gross with ideas for growth – You can't go wrong!
One of the only restaurants in Evergreen that can accommodate large groups and parties
Seller will facilitate relationship with landlord for a lease transfer or new lease.
Seller will train and help new buyer for a set number of onsite hours and remote hours for an easy transition.
Seller has ideas for growth and expansion he will happily share
Seller willing to finance a portion of the sale to a qualified buyer
Reason for Selling: Owner is moving out of state.
PLEASE NOTE: Complete confidentiality is extremely important to the Seller.  Seller explicitly asks that prospective buyers fully abide by, and honor confidentiality – even if you know which restaurant this is from the ad… Seller kindly requests prospective buyers do not walk in the place of business and attempt to talk to Seller or employees.  Seller requests that all discussion regarding the sale of the business go through the Broker.  Of course, secret dining is permitted and welcomed!