eCommerce & Wholesale Distribution CPG Business in the Fitness Supplements & Nutrition Industry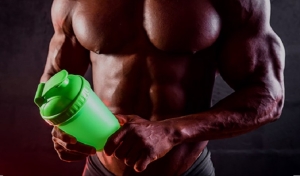 This is a fantastic opportunity to acquire a rapidly growing wholesale distribution and e-commerce consumer packaged goods (CPG) business in the fitness supplements and nutrition Industry. Nutritional supplements is currently a $39.8 billion industry and is projected to continue growing by 0.9% annually through 2028, with sports nutrition specifically accounting for a substantial $5.89 billion.
Company Origins and Approach:
The company has achieved rapid success thanks to its unique approach. Key elements of this approach include:
Target Demographic Focus: A laser-like focus on its core customer base, ensuring products resonate with their needs and preferences.
Packaging Excellence: Emphasis on high-quality packaging design, enhancing both product appeal and brand recognition.
Grand Slam SKUs: A curated selection of top-performing products, streamlining inventory management and maximizing profitability.
Strategic Partnerships: Collaborative partnerships with industry giants, setting the stage for future growth.
Current Growth and Future Potential
The business is currently experiencing explosive growth. Notably, strategic partnerships with a few large established industry partners are significant drivers of future growth. Importantly, these contracts are transferable, and the Seller recognizes their critical role in the business's value. Furthermore, untapped growth opportunities exist, including the establishment of an Amazon online sales channel. All website traffic to date has been organic in nature, so the potential to augment sales with online marketing is significant. The Seller has meticulously laid out well-defined plan for new products and revenue generation. Very important to note, the Seller is behind the scenes and the performance of the business is not dependent upon the Seller's persona.
Business Overview
Home-Based and Virtual: the business operates remotely, allowing for a seamless transition to new ownership.
Dedicated Team: virtual team is aware of the sale and willing to continue their roles under new ownership.
Fulfillment: Orders are fulfilled by both the manufacturer, who is a partner in the business, and directly by the business from a relocatable warehouse.
Seller's Intent
The decision to sell the business stems from changing family circumstances. However, the seller remains passionate and confident about the business and would consider staying on to manage the business in exchange for equity in the company, demonstrating a commitment to its continued success.
Ideal Buyer
We are ideally seeking a growth-minded buyer with an understanding of the nutritional supplement industry, CPG wholesale distribution, online retail sales, and strategic partnerships. The buyer will play a crucial role in unlocking the business's full potential.
Next Steps
Following this high-level summary is a presentation and also a detailed summary of the opportunity from the Seller's words. This opportunity is not available for SBA financing. Since the Seller will entertain a variety of sale terms, all prospective buyers who are interested in this opportunity after reviewing this initial information, should provide a statement of qualification to demonstrate to the Seller the ability to achieve the financial transaction. In addition, prospective buyers are asked to provide a summary background as it pertains to the successful operation of a business such as this. Qualified prospective buyers will subsequently be granted access to a data room containing highly detailed and confidential information on the business.