Cake Shop Multi-Location Franchise – Primarily Absentee Owned!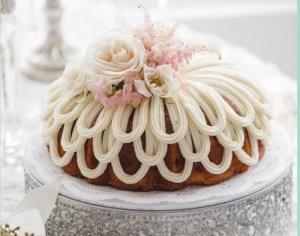 Cake Shop Multi-Location Franchise – Primarily Hands-Off Ownership!
Unique Bakery Franchise with Minimal Competition
Invest in a Mostly Absentee-Owned Business – Spend Less Than 5 Hours Weekly
No Prior Baking or Food Industry Experience Needed
Fully Turn-key Operation – Easy to Operate!
Each Location has Long Term Employees & Managers in place!
Prime Locations in Upscale Areas, all with Transferrable Leases
Impeccable Storefronts with Stunning Designs
Exceptional Reputation with Rave Online Reviews
Comprehensive Training and Ongoing Support to ensure a Smooth Transition
Pre-Approved for SBA Financing
As the new owner, you'll work ON the business, not IN it. Receive in-depth training covering operations, customer service excellence, and business growth strategies. Marketing, advertising, SEO, and online support are all part of the package. You'll have the Seller's wisdom, experience, support, and guidance at your disposal. 
Special Note: This opportunity is a slam dunk! Profitability remains high, even after servicing an SBA Loan. Whether you're an experienced business owner or new to the food industry, the ease of operation, limited hours required, and profitability make this an enticing venture. 
Reason for Selling: The Seller is moving into a corporate role within the same franchise brand. Don't miss out – seize this opportunity today!